Bristol Nightline is a volunteer organisation. We rely on student volunteers to run our phoneline and Instant Messaging, and publicise the service to students. We are always looking for new individuals to join our listening and publicity teams.
Why volunteer for Bristol Nightline?
Volunteering at Bristol Nightline can be a very rewarding experience. As a volunteer you can be a part of a service that supports people when they need it the most, and help fight stigma surrounding mental health. Volunteering can help you develop skills that you can use in other areas of your life, and gain experience in the mental health sector.
Nightline cares about the well-being of every student, and that includes our volunteers! Volunteers are supported thoroughly throughout training and the whole time they volunteer with us. We also run social events for our volunteers to unwind, have fun and make new friends. We are an Bristol SU affiliated society with Silver Balloon accreditation.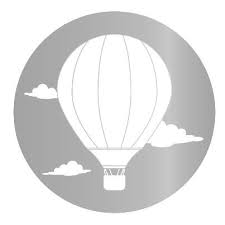 Types of volunteer
Listening Volunteers
Listening Volunteers are volunteers who take calls and answer messages on night shifts. Listening volunteers complete comprehensive training before going on shift.
Publicity Volunteers
Publicity volunteers work with the Publicity Team to help organise and run events to promote and fundraise for Bristol Nightline. Currently, we're particularly interested to hear from individuals with skills in merchandise creation, webpage editing or video creation and editing.
Who should volunteer?
Both types of volunteer are important, and volunteers are welcome to switch between roles as they see fit; although they must complete training before taking calls for the service.
All kinds of people can make great volunteers: whether they study Physics or English. The most important characteristics to have are enthusiasm and empathy. Over your training we will teach you all the skills you need to take calls and answer messages for the service. You just need to bring energy, and a willingness to take onboard feedback and learn over the process.
Bristol Nightline has a diverse group of volunteers, and we welcome applications from every part of the student community. We're especially interested to hear from underrepresented student groups such as BME, LGBT+, Disabled, International, Postgraduate, Care Leavers, and Mature & Parents.
Regretfully, Bristol Nightline can only accept listening volunteers who are current students at the University of Bristol. However, non-UoB students are welcome to apply to be publicity volunteers for the service.
Applications
We welcome applications for Publicity Volunteers on a rolling basis. We only accept Listening Volunteer applications at certain times during the year, in the run up to each Training cycle.
To view a full role description of our volunteering positions, please see the appropriate application form.
Listening volunteer applications are closed. Please fill in the form below to register your interest. We will be in touch when applications open again (Jan 2024).
Publicity volunteer applications are open. Apply to join the publicity team as a publicity volunteer:
————————————–
For any questions about volunteering with Nightline, please drop us an email. We will be happy to hear from you.
Listening volunteer queries: training@bristol.nightline.ac.uk
Publicity team: publicity@bristol.nightline.ac.uk
General queries: nightline.coordinator@gmail.com